Scabious
Lilac Scabious thriving on my allotment:  2nd year plant getting established producing many blooms.
Flowering in July through to November, with all stages of the plant visible in some photographs:
Bud, Flower, Flower domed, Petals dropping to reveal seed head forming.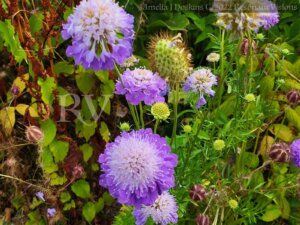 View these latter photos with red dock seeds of Autumn.
Seed pod grows from centre, pushing up the flower form into a domed shape, with the final opening tighter buds being those in the white center dome top.  Green seed heads with pattern clear, turning later to brown seed heads.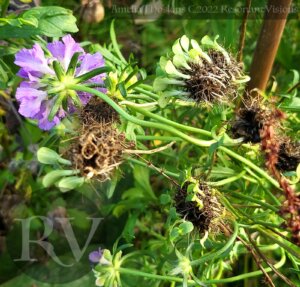 After a rainy Autumn, brown summer seed heads were found in December, blown over embedding in the grass with many SEEDLINGS APPEARING from the pods! (These had roots and were planted near parent plant).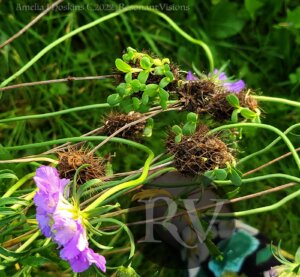 Photos can be purchased in high resolution.