Designs from Seed Pods and seeds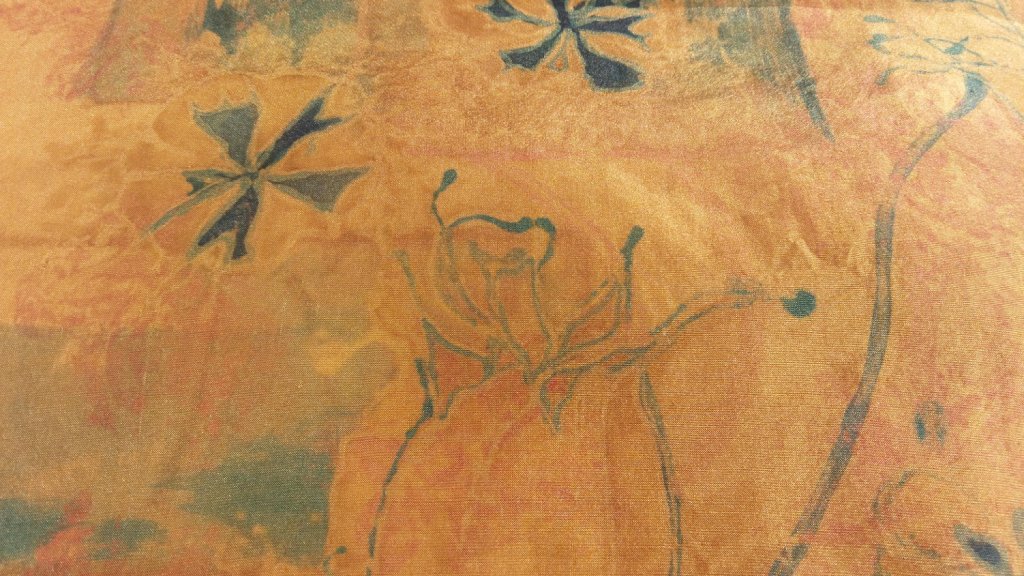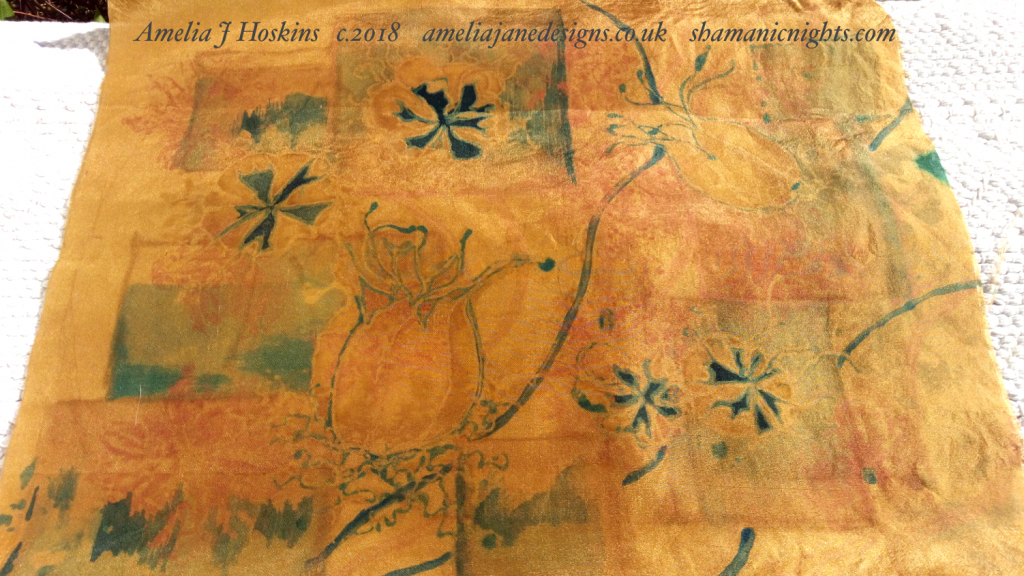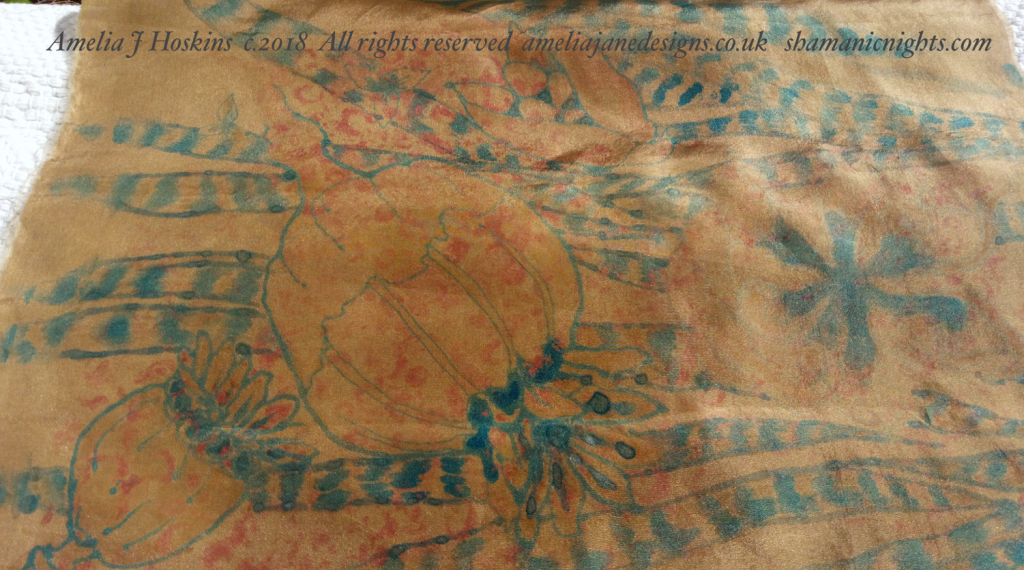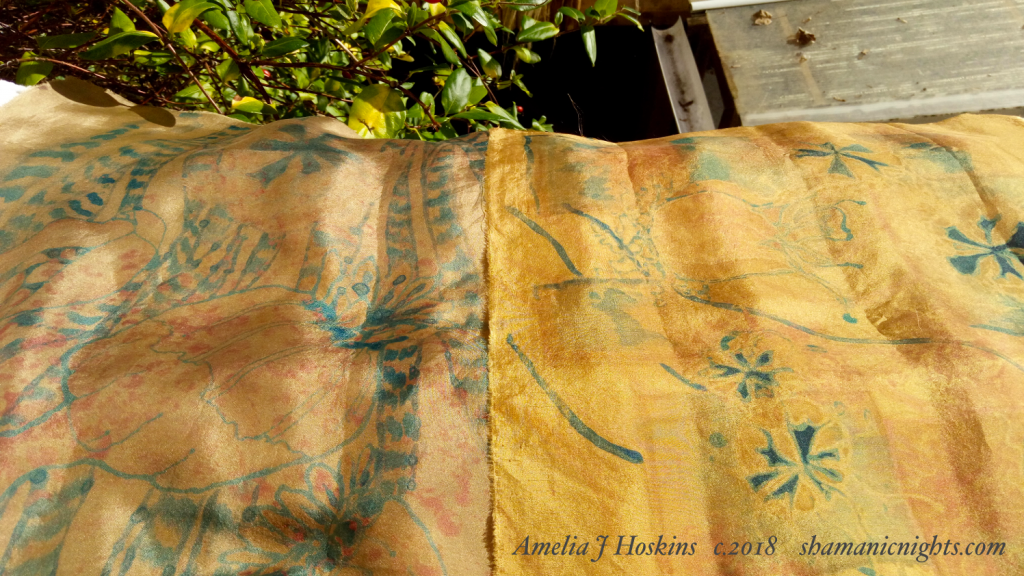 Golden silk painting uses Nigella seed pod in simple outlines, also featuring the centre pod-top as shadowed stars (seen from above).   The background dye for silk was Tasmanian Eucalyptus bark (collected from Hilliers arboretum in Hampshire, UK) which produced a very deep gold.  This dye seemed to overpower unusually more than any other plant dyes used on silk. Plenty of bark left for more.
Seeds and pods are a recent features in the author's experimental design painting on silk and wood. The above panels were made into a bespoke garment for  Shamanic Nights ethical fashion.
Enlarging the shapes makes an interesting feature. Dye and printing processes are on the above linked page.