Pattern in Nature Galleries
Land - Water - Rocks - Plants - Lichens - Pools - Seeds - Trees - When exploring the natural world I look for rhythm and pattern; harmoniously embedded lines, curves, colours, and shape of organic structure. Drawings, designs and paintings develop from these observations. Spin boxed links to Posts and Post Galleries.
Growth and Decay
Outward patterns of new growth, fresh stars, spirals: and inward patterns (entropy) of decay; layers break down.
Water
SEA - RIVER - POND - Wave, Movement, Ripples, Transparency, Reflections, Flow, Vortices, Tides
Lichen
Lichens, for their colours: yellow, orange, green, black, white with an ability to survive on the minimum life support of simple dampness. Thrive on coasts.
Seeds and Pods
Pods and Seeds because they include both interesting sculptural growth patterns, as well as texture and colour of decay,  whilst simultaneously representing the germ of new life - the cycle of nature.
Trees
Trees in parks, forests and beach cliffs. Trunks, roots, leaves, bark, moss - symbiosis.
Leaves
Geometry extends in all directions with the shapes of leaves. The main player in the natural environment, leaves have always featured in designs.
Leaf Design
Ancient forms; fractal repeat of structural pattern.
Ferns
Moss
Star moss tiny little tree forms.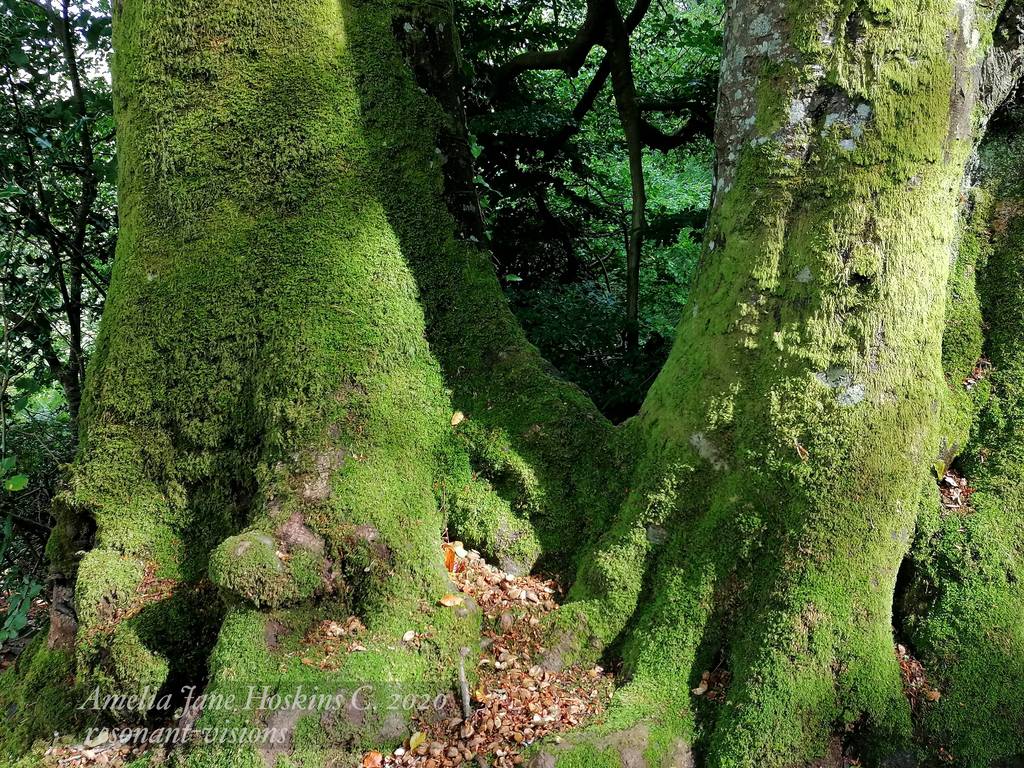 Moss covered trees in temperate rainforests of South West England
[Photography  subject links currently being added -  Galleries  under reconstruction September 2021]